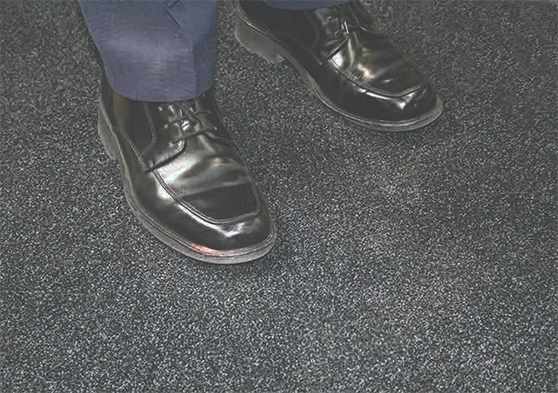 Mats are like any other product on the market, if they are not taken care of, they will not last.
Mat World only works with reputable companies who supply first-class materials. ensuring that all products are of the highest quality and are built to last. As with all things however, it is essential to take care of them properly, in order to maintain their longevity.
While comprised of many features and benefits, 'slip-resistance' is the crucial element of all our mats and must be taken in to consideration when considering how to best care, clean and maintain your mat.
Mats are obviously designed to be non-slip, however, the floors they are placed on and the environments in which they are used can potentially introduce an element that can negate the non-slip features.
For example, floors that are naturally slippery, or can become slippery due to the way they are cleaned, can cause mats to lose their traction resulting in the increased possibility for users to fall over.
It is therefore essential that not only the mat but the surrounding floors as well, are kept scrupulously clean. But aside from cleaning, there are other aspects you can consider to help you get the most out of your mats.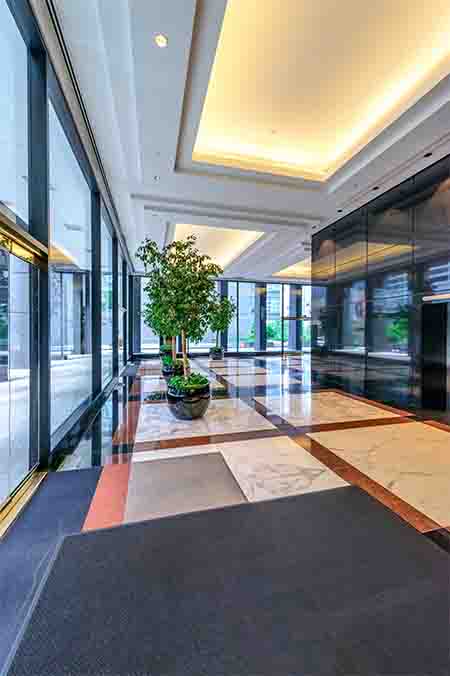 Carpet Faced Entrance Mats
The edge of a mat is a crucial element to keep well maintained. If not well looked after, not only could it become a trip hazard but if the edge has lifted, it may enable other material to become lodged underneath the mat, making it unsafe.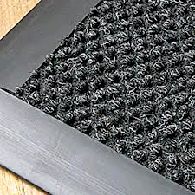 When possible, it is best to remove the mat entirely when cleaning floors in order to not only reduce damage to the mat, but to also ensure all dirt and grime built up under the mat is cleared away. Mats that have edges against walls, or are recessed, have reduced chances of being damaged especially during cleaning.
Here are a few tips for regular cleaning that can help increase the longevity of your entrance mat:
Vacuum/sweep mat daily to ensure it remains dry and dirt free
Wash mat only with warm water and water-based detergent
Spray detergent and water mixture on to the face of the carpet
Agitate but do not scrub the face of mat with a broom or soft brush to loosen accumulated dirt and grime
Rinse with clean water, removing dirt and suds from mat. (*mat may need multiple rinses)
DO NOT use:
Solvent cleaners
High alkaline cleaners
Hot water
Rotary scrubbers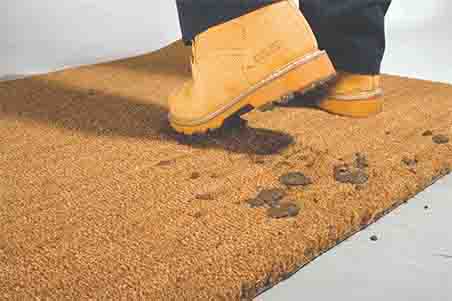 Always remember to allow time for the mat to dry completely before putting it back in to service. When placing the mat in storage reduce the damage to the edge of the mat by laying it flat or rolling (when dry) and do not stand it on its edge.
Rubber and Plastic Mats
Much like the Carpet Faced entrance mats, rubber and plastic mats need to be placed on a clean floor free of dirt, sand, grit, oil, fat, detergent or floor cleaner residue.
When it comes to cleaning and maintaining Solid and Drainage Surface mats, keep this advice in mind:
Use neutral or slightly alkaline (no greater than pH9) detergents to clean the mats
Make sure all cleaning products are solvent-free
Thoroughly clean underneath all mats to remove dirt, grime and oil
Allow mats to dry thoroughly by laying them flat before putting them back in to service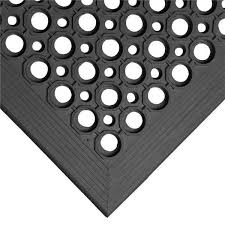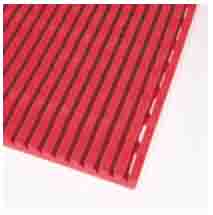 As you could imagine, it is crucial to ensure that both the mat and the floor underneath are kept spotless. However, in the presence of oils, fats and greases (kitchens or factory environments), there are WHS requirements that require floors be cleaned with suitable cleaning agents, which may contain solvents and strong alkaline levels. In these situations, it is best if the mat is removed prior to cleaning to avoid direct contact with these ingredients.
If you are unsure as to the best cleaning method for your mat, please feel free to contact our office and we will be more than happy to help.
For further information and to see how Mat World can help you, please feel free to call us on 1300 676 807, or fill out our Online Enquiry Form, and we will be in touch shortly.