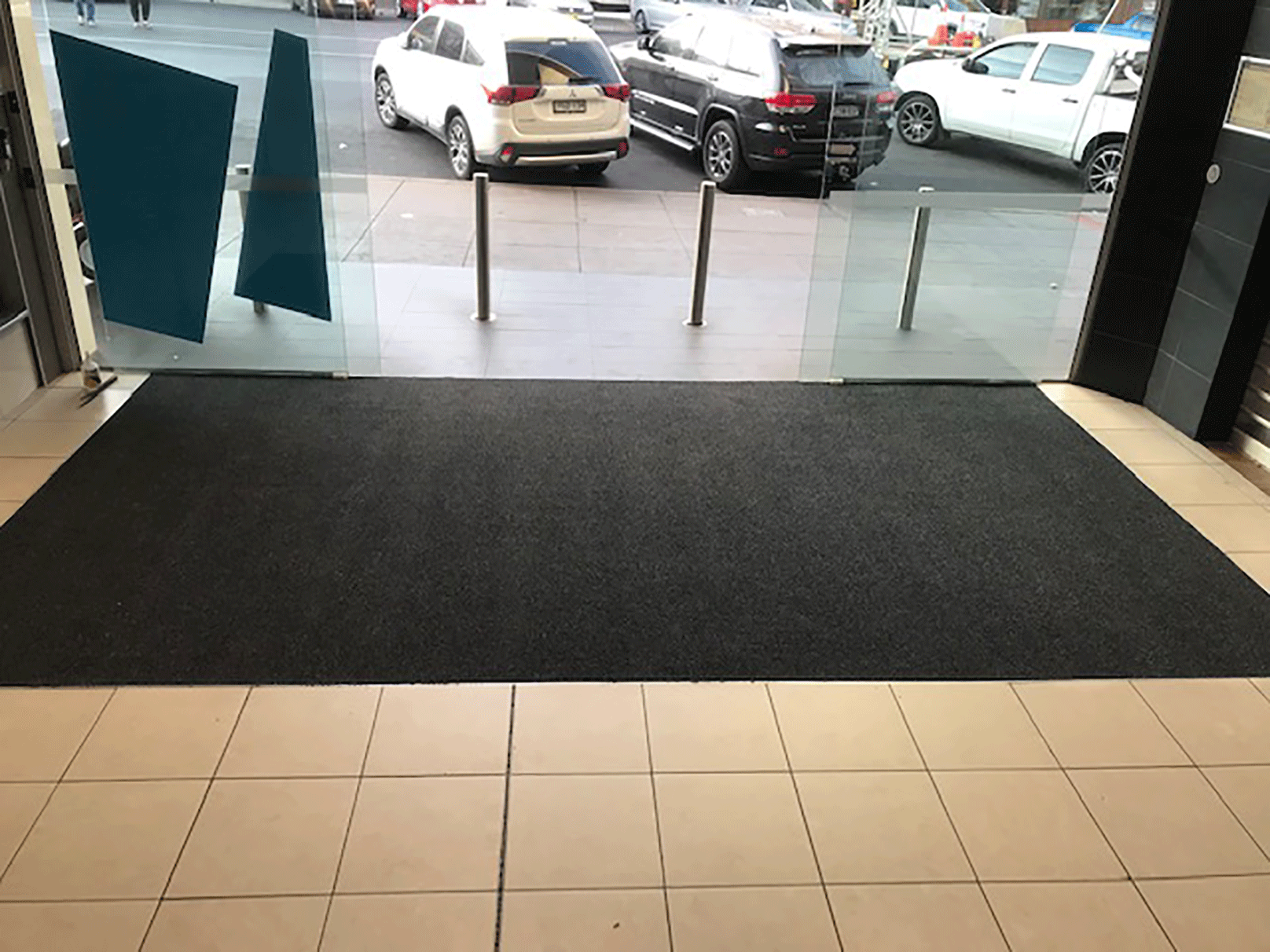 BACKGROUND: Inside Armada Bathurst
Armada Bathurst, managed by RetPro Group, is a sub-regional retail centre in Bathurst in the Central Tablelands region of NSW. Anchored by Big W, Woolworths and Target and one of the main shopping centres in the Central Tablelands, Armada Bathurst boasts 42 specialty stores over its 20,000 square metres. Armada Bathurst attracts approximately 4 million visitors annually.
THE BRIEF: Perception is reality in retail
Armada Bathurst has four entrance/exit areas that require mats, with the largest mat required measuring 6m x 3m. The mats were due to be replaced, and Operations Manager Paul French tasked with sourcing the best mats on the market from a trustworthy and reliable supplier. French noted that mats play a critical role in retail.
"Liability is a significant part of it and mats manage that for you," French explains. "But mats are also one of the first touch points that customers have when they walk into the centre and that's more important because it determines how the customer is going to feel as they walk into the centre.
"You want them to feel like they're walking into a quality establishment that is clean, cared for and in order. You may think it's just a bit of carpet on the floor, but it delivers all those sensations, almost subliminally. Perception is reality."
With that in mind, Mr French sought commercial entrance mats that felt comfortable underfoot, appealed to the eye, and effectively performed the key function of helping to keep the centre clean. He canvassed the market for entrance mats that would still look clean at the end of the trading day, even if they weren't clean. RetPro Group was willing to invest in quality entrance mats that did the job a busy retail centre would ask of them.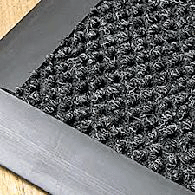 THE SOLUTION: Superior customer service backed by a superior product
Mr French reached out to Mat World, a division of Pall Mall Manufacturing. Sydney-based Mat World is Australia's leader in commercial and industrial matting with 30 years of supplying mats to some of the largest property groups and corporations in Australia.
While other mat suppliers offered to send samples, Mat World's Steve Longworth offered to drive out to Bathurst and visit Mr French in person. Meeting face to face demonstrated to French a commitment and a willingness to invest in developing a long-term relationship. It also simplified what could have otherwise been an unnecessary distraction for a busy operations manager such as French.
"I'm busy daily, working on six or seven different projects," Mr French explains. "It's critical that I deal with people who know exactly what they're doing and can get information to me in a way that I can digest, present, and get funding for if required. Not only did Steve know exactly what he was doing, but he knew how to practice that and present that in a format that I could readily absorb."
After hearing the scope of Armada Bathurst's requirements and presenting a number of Mat World mat samples, Longworth suggested that the Original Hydrasorb was the product that would best support the centre's needs, and why. Mat World's Original Hydrasorb, the most heavy duty and absorbent entrance mat on the market, exudes prestige and is the market leader in quality and durability.
"Nothing about it was particularly complicated or complex," notes Mr French of dealing with Mat World. "Initially I didn't know exactly what I was looking for. Steve went through a list of options. It was an easy experience, going from not knowing what I needed to actually finding out what I wanted. Steve made the whole process simpler. He measured up and gave me the options; it was effortless."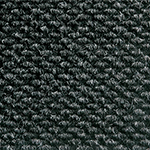 OUTCOME: After sales service that goes above and beyond
After committing to Mat World's Original Hydrasorb as the new commercial entrance mat of choice for Armada Bathurst, next came installation. A common practice in the commercial and industrial mat industry is outsourcing product installation to a third-party. At Mat World, we prefer to maintain installation as an in-house service. After all, no-one knows our mats like we know them, and at Mat World the delivery of personal customer service doesn't conclude when the sale is made.
Mr French noted the importance of having installers he could trust operating during trading hours.
"I watched the [Mat World] installers and I literally just walked away and left them to it. The way they handled the general public gave me every confidence that they would manage people as good as or better than what I myself would. Their customer service and their patience, along with their attention to detail, was second to none. They were good at their job, but they were also good at my job, which meant I didn't have to stand there and watch them. I didn't have to stress over it."
From pre-sale to after sale service to the quality of the Original Hydrasorb itself, the process was seamless for Mr French. "I would use Mat World again," he says. "I recommend them to anyone and everyone."
To discuss how Mat World can help you with your commercial or industrial mat needs, contact us now. We also invite you to spend some time exploring the newly designed Mat World website.