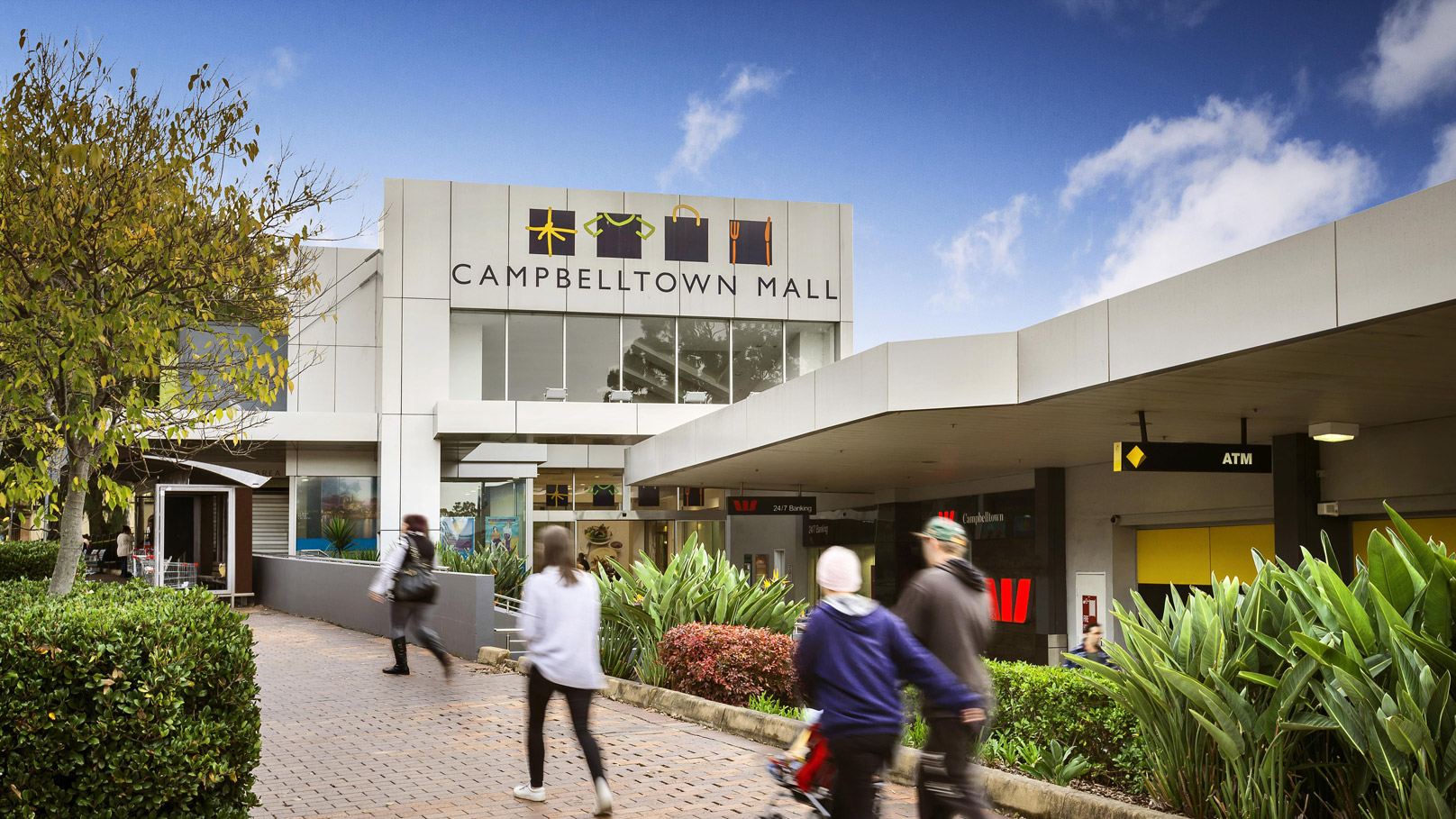 Mat World was contracted by leading property group Charter Hall for the supply of commercial entrance mats for Campbelltown Mall.
Campbelltown Mall, a sub-regional shopping centre in southwest Sydney, is anchored by Coles, Woolworths, Kmart, Target and Aldi and is home to more than 100 retailers. The centre receives heavy visitation from residents across the fast-growing southwest Sydney region.
Charter Hall, the operator of Campbelltown Mall, recently chose Mat World for the supply of commercial grade recess mats for the centre. Glenn Pope, Operations Manager at Campbelltown Mall and a retail facilities management veteran, notes that retail centres typically require their mats to be replaced every three to five years.
"They were looking a bit worn and were not very good safety-wise," Pope says of the existing mats at Campbelltown Mall. "They've got to be better [than that] to pick up water when people walk in and wipe their shoes."
After sourcing quotes from a number of suppliers, Pope chose Mat World to supply $28,000 worth of recess mats for Campbelltown Mall. A common feature in retail centres as well as other commercial buildings, recess mats are commercial entrance mats specifically used for entrance areas. They have no edges, are placed in an area infilled with concrete, and sit flush with the tiles or other flooring material that surrounds them.
Working with Mat World
Mat World supplied Campbelltown Mall with a total of eight recess mats, as well as three umbrella baggers. Pope also engaged Mat World to repair three existing, partially damaged mats that required new edgings. Pope says Mat World got the job due to their competitive pricing and superior customer service.
"I've worked in various shopping centres before, so I'm aware of [Mat World] from other jobs," explains Pope. "They're very competitive. I met the owner; he came to the site to speak to me and was a nice bloke and that's what clinched the deal."
Just as important as competitive pricing for Pope was the manner in which Mat World's installation team conducted themselves over the two days they were on site at Campbelltown Mall during in the lead up to the busy Christmas trading period.
"It's so much work just to come into our place," Pope explains, referencing public liability considerations. "They've got to make sure they're authorised, their employees are insured, and they can do the job well.
"What was really good was [Mat World] came on time on the day they said they would, they completed the works, and I didn't have a complaint after two days [of Mat World working on site]. They had a job to do and they came and did it with no fuss. It was good."
The true value of mats
While mats may not be the most exciting feature in a retail centre, they perform a critical role and comprise a sizeable investment for retail centre operators.
"The first time you walk into a centre, that's the first thing you walk on," Pope
explains. "You look at things like aesthetics, the lighting, the painting. When
you walk into shops where the mats are all completely worn out, it looks terrible."
Pope's lengthy experience in the retail industry tells him that quality needs to be priority number one when it comes time for retail operators to replace their mats.
"Mats are quite expensive; they're the kind of thing you budget for," he explains. "You want good quality. I went with the better grade because we want the best we can have."
"Mat World has various different grades of mats. If you're a little shop, like a fish and chips shop, they have cheaper ones that do the job. Mat World give you a lot of variety."
A division of Pall Mall Manufacturing, Mat World is Australia's leader in specialist commercial and industrial mats and matting supplies. With more than 38 years to its name and offices in Sydney, Melbourne, Brisbane, Adelaide and Perth, Mat World supplies mats to some of Australia's largest entities, including Qantas, Woolworths, Westfield, TAFE, BuildCorp, The Australia Defence Force, Savills, and Jones Lang Lasalle. Find out more about our product range, or contact us now to find out how we can help you.